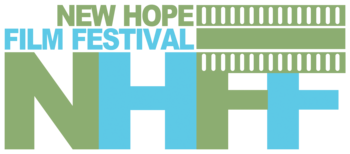 DESERT FLIGHT AWARDED FOR "ANIMAL WELFARE" AT THE 2021 NEW HOPE FILM FESTIVAL
Quaint New Hope, Pennsylvania has long been recognized as an arts enclave along the banks of the Delaware River. For more than a decade now, cinematic arts have been the focus there for two very special weeks each summer. In early August, the New Hope Film Festival completed a successful run of its 12th annual edition, awarding the top prize in the Animal Welfare category to equestrian documentary Desert Flight.
Referred to in the Huffington Post as the "emerging 'Sundance East,'" the New Hope Film Festival has been building momentum through its selection of high-quality independent works. Additionally, each film is shown using state of the art projection and sound. The return of in-person screenings was particularly special after a Covid-forced 2020 hiatus and with a record number of submissions, competition was tough.
Each festival an award is presented to one film that best promotes animal welfare. Desert Flight showcases the "why" behind those passionate enough about horses to devote their life to them. While the festival ran smack dab in the middle of the Tokyo Summer Olympics and was scheduled alongside other Olympic-themed film, the Festival's president Doug Whipple recognized, that "this Animal Welfare Award winner captures far more than an exciting, Olympic sport." He went on further to state that "it is the spirit of collaboration among men, women and horses that makes the film so intriguing, and cinematically, Desert Flight is a special treat for anyone who sees beauty in animals."
Shot mostly over two weeks during the lead-up to one of the world's richest show Jumping Grand Prix, Desert Flight has been traveling the globe on the film festival circuit and has been available through limited screening and streaming engagements with the likes of the FEI World Equestrian Games™ and The United States Equestrian Federation.
Additional information on Desert Flight may be found at www.desertflightmovie.com