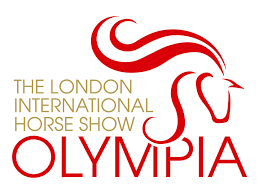 Desert Flight takes part in Iconic Olympia Horse Show, London
Equestrian documentary Desert Flight is scheduled to take part in Olympia, The London International Horse Show which runs from December 16th through the 22nd. Known worldwide for being a massive indoor annual equestrian event, Olympia has always combined the top levels of equestrian sport with entertainment in the form of shopping, demonstrations and exhibitions.
This year, Desert Flight is sharing the fun through an online photo sharing competition which will provide one lucky winner and there guests to view an evening's presentation of the show in the lap of luxury. Also in attendance will be a world class show jumping subject from Desert Flight to offer their personal commentary on the night's jumping class and pose for photos and answer questions. The group will be treated to a gourmet supper and fully stocked bar to boot!
Additionally, Desert Flight has sponsored one of the ponies in the Shetland Pony Grand National, an adorable and exhilirating steeple chase that takes place to benefit charity. The lucky photo sharing contest winner and their guests will have the very special privilege of cheering on the Desert Flight pony from the center of the ring.
This very special opportunity will prove to be a night to remember. For additional details on how to participate, visit Desert Flight @desertflightmovie