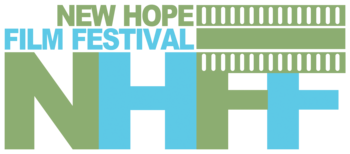 New Hope Film Festival to screen Desert Flight
As live screenings begin to resume in the world of cinema, equestrian documentary Desert Flight is pleased to announce its inclusion in the 2021 New Hope Film Festival (NHFF.) Long known as an arts enclave, the Pennsylvania riverside town of New Hope has been home to the film festival for over a decade. Desert Flight will be featured as one of two films in the NHFF's Olympic Sports block on July 30th, 2021, at 4:00 pm.
Chronicling the build up to one of the world's richest show jumping grand prix, Desert Flight provides insight to what gives the world's greatest equestrian athletes their drive. Specifically, the film includes behind the scenes commentary and exclusive footage of one of team USA's greatest medaling achievements.
With the postponed 2020 Summer Olympics set to run during the start of the film festival, a showing of Olympic proportions is most appropriate. The production team of Desert Flight is thrilled to share their work in the spirit of a shared passion for the art of the moving image.
The Olympic Sports film block will screen at the New Hope Arts Center located at 2 Stockton Street in New Hope, PA. Tickets may be purchased in advance online at https://www.goelevent.com/NewHopeFilmFestival/e/OlympicSports or at the venue on the day of.